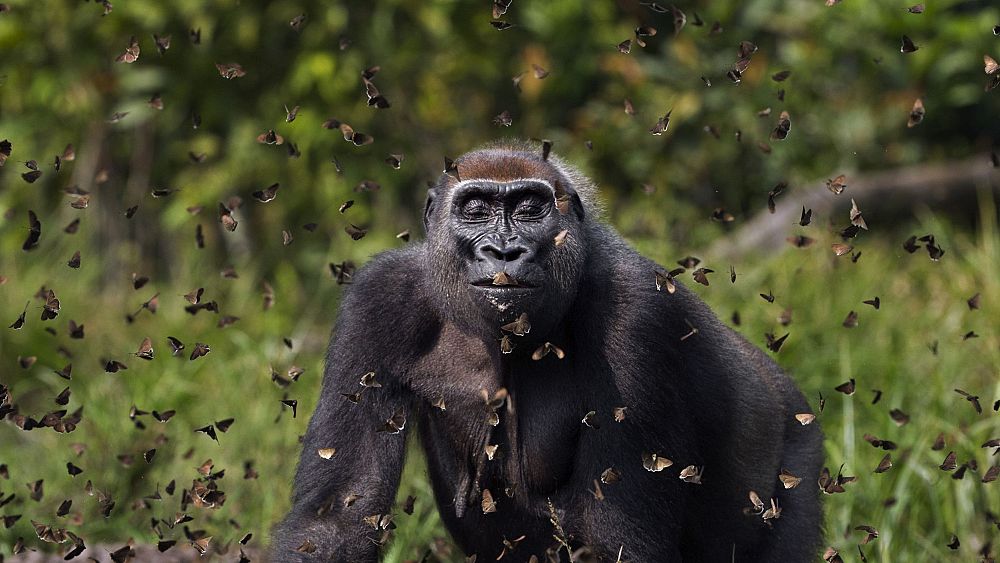 The results are in: Here are some of the best wildlife photography of the year
The bizarre moment when a gorilla walked through a cloud of butterflies was captured by British photographer Anup Shah.
This is just one example of the winning pictures from the TNC (The Nature Conservancy) 2021 photo contest. These photos, announced last week, inspire wonder and exploration, and help us take a critical look at the state of our global environment.
This year's main award winner is Anup Shah for his photo of a western lowland gorilla surrounded by butterflies in the Dzanga Sangha Special Reserve in the Central African Republic.
This year's pictures were selected by a jury that included the renowned American singer-songwriter Ben Folds, who said of the winning picture: "I like photos that keep you drawn in [gorilla's] Face. Tolerance or bliss. It's really hard to say and the insects pull you there. "
The People's Choice Award went to Prathamesh Ghadekar from India for a photo of fireflies gathering around a tree before the monsoons.
After a one-year hiatus due to the COVID-19 pandemic, the photo competition returned with 100,190 photo submissions from a record-breaking 158 countries.
With submissions from around the world, the categories for the competition included:
landscape
human and nature
water
Wildlife
While many of the finalists' images are beautiful and astonishing, the state of our planet's environment has also made for some stark and impressive images, reminding us that nature photography in the 21st century can often be associated with a tragic element.
Founded in 1951, Conservation of nature is a non-profit environmental organization that works to save the earth's land, forests and oceans.
The annual TNC photo contest is an opportunity to share the wonders of our planet while raising awareness of the work that needs to be done in conservation around the world.