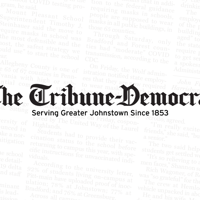 Landscape pieces exhibited at SAMA-Bedford | features
Picturesque landscapes are presented in a regional exhibition.
Landscapes from the Permanent Collection is in the Titelman Galleries and the Paula and Dean Lemley Gallery at the Southern Alleghenies Museum of Art, Bedford, Anderson House, 137 E. Pitt St.
The exhibition captures the development of the landscapes from the realistic to the painterly-abstract style. It shows works by artists of the 19th and 20th centuries such as Thomas Hart Benton, John Sloan, George Hetzel, Frederick Alan Counsel and Ron Donoughe.
"The history of landscapes is very interesting and has been around since ancient times," said Kris Peterson, SAMA-Bedford Visitor Services representative.
"With landscapes, you can often be taken to places that you may not have seen before and you can get an idea of ​​other people's views. When you come in as a visitor to look at the landscapes, you see them from different perspectives. "
She said an example of seeing a landscape from a new perspective is "Blue Hills, Pennsylvania" by Counsel.
"The colors are pretty vivid, and if you've ever driven past the hills when they aren't that bright blue, here in Pennsylvania we have a different perspective of these historic mountains," said Peterson.
"The artist chose to paint them in a kind of illustrated way that you might see in a children's book, which makes them very appealing. If you're from Pennsylvania and you've seen these mountains, you may have seen them this way, so for some people it brings back memories. "
She said another piece on display, "Black Water" by Donoughe, takes her back to a time when she lived in Alaska.
"When I look at this painting, I miss Alaska a bit, so it brings back a memory and it's nice to hopefully revisit those happy times in your life," said Peterson.
The exhibition includes 35 works in media ranging from watercolor to oil and acrylic to pastel colors and ink to photography.
"There really is a lot of variety and that makes it interesting," said Peterson.
When selecting pieces for the show, Peterson said, staff look for continuity, color, and emotion.
"When we put them together, we pay attention to the style," she said.
"When choosing the pieces, you look for what could have a certain effect and what touches the people who come in."
Peterson said the pieces are in the three rooms of the Titelman Galleries.
"The first gallery is filled with very colorful, Impressionist-style spring paintings," she said.
"In the second gallery it's more of a mountain landscape, and the colors are more beige and brown and earth tones.
"The last gallery is colorful with beautiful photographs as well as traditional paintings of garden landscapes with fields and meadows."
In connection with the exhibition, works by the well-known Pennsylvania artist Edward J. Glannon are on view at the Paula and Dean Lemley Gallery.
"In his paintings we have a lot of clouds and valleys first and foremost, and I can imagine that this type of landscape would appear at the beginning of the 20th century.
"He really had that love of nature, and that's what you get from his pictures. You can really feel what he wanted to show you. "
She hopes the exhibition will arouse the curiosity of viewers to go out and imagine their own landscapes.
"Go to the Blue Hills of Pennsylvania or Colorado and find your own scenery, appreciate the surroundings and the outdoors," said Peterson.
The opening times of the museum are Tuesday to Saturday from 12 noon to 4.30 p.m.
Admission to the exhibition is free.
For more information call or visit 814-589-3020 www.sama-art.org.
Kelly Urban is a reporter for The Tribune-Democrat. She can be reached at 814-532-5073. Follow her on Twitter @ KellyUrban25.