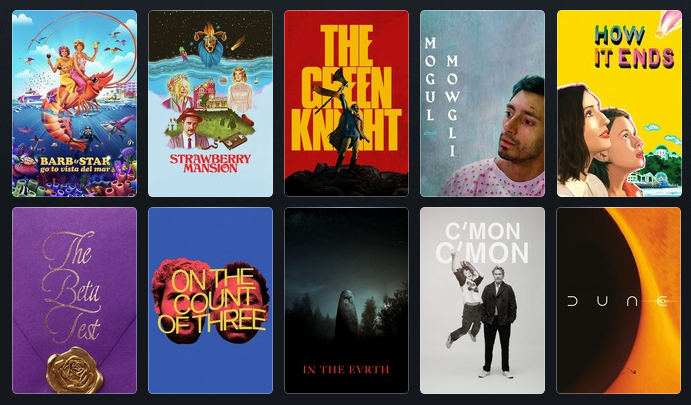 Jenn's Favorite Movies in 2021
By my count, I've seen 236 releases in 2021 (by far an all-time record for me!) And yet: I'm miserably behind! I was so happy to be able to return to my happy place in the (carefully distant and masked) theater for the second half of this year. But I was also back to work, and the last movie I saw in a movie theater was 4 weeks ago which basically means that Everyone of the major writer and franchise writer and December franchise releases are still out of my reach! There are so many marquee titles I haven't gotten to yet that I feel like my final top 10 could stand out in the end all films other than those currently occupying the top slots. Of the 38 films named in the top 10 of my 5 SunBreak colleagues, I haven't seen 17 (and I'm dying for it) – although my list also includes 7 posts that no one has mentioned! The year is over and I can't drag it out anymore, so my work is in progress here: 10 of my favorite films (that I've seen so far) from 2021!
10. dune (Denis Villeneuve)
A bit of a controversial choice, I know. But as a fan of patient, slow science fiction, beautiful landscape photography, and Oscar Isaac, I found this film an absolute feast. I'm sure it made a world of difference that I could see it on an IMAX screen, completely capturing my attention and field of vision. Like many others, I was surprised (and a little disappointed) when, when I switched off the lights, I found that this was only part 1 and therefore did not have a satisfactory result, but still I was completely blown away. Contrary to David Lynch's much maligned efforts in 1984, I found this film to have a completely understandable story, so I didn't focus on analyzing the labyrinthine space politics, which I didn't care, but rather observing the intricacies of character and thinking overarching things Subjects as I lose myself in those gorgeous views and cheekbones.
(Dune is currently for rent on various VOD platforms, but it will be back on HBO MAX in not too long time.)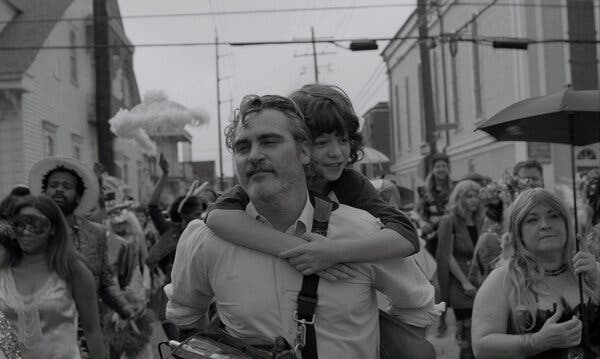 9. C'mon C'mon (Mike Mills)
For me, Mike Mills never made less than a five-star film. Miranda's husband July deals a little more loosely with the precious peculiarity factor than she does (without leaving it completely behind) and uses the fertile access point of family histories to take an easier path to understanding human existence. Joaquin Phoenix is ​​a perfect fit as a spiky uncle trying to reintegrate his estranged family into his life, and the black and white photography is beautiful.
(C'mon C'mon is currently playing in theaters and for rent on various VOD platforms.)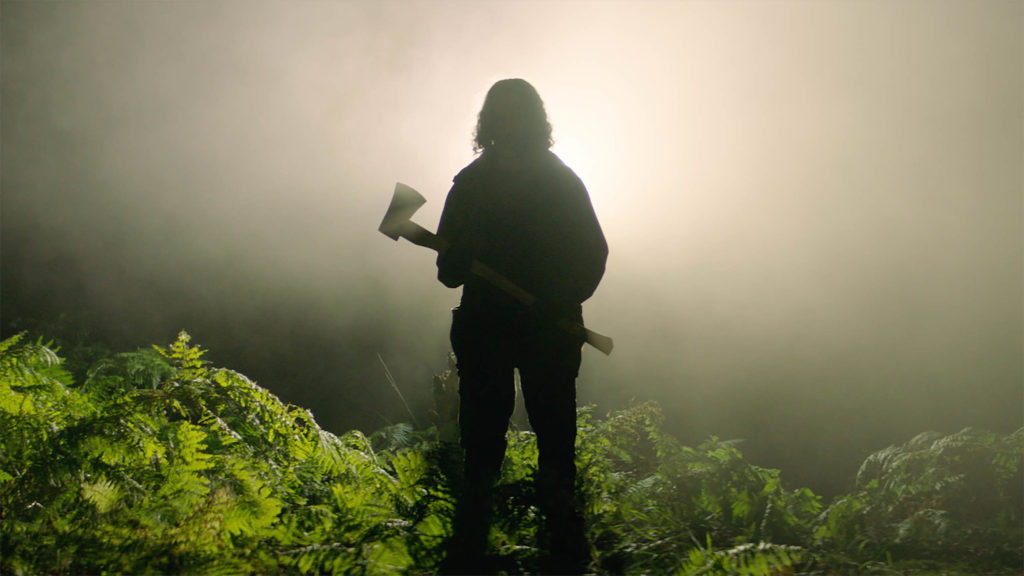 8th. Down in the soil (Ben Wheatley)
Ben Wheatley's latest folk horror entry slipped its insidious little tendrils into me when I saw him on virtual Sundance in January, and he hasn't let go. The complex layered sound design and the score, which consists of acoustic clips that were actually recorded from recordings of plants, are worth the price of admission. Come to Joel Fry's kind comic relief, but stay because you are trapped here forever – wait, I mean, stay to find out what this mysterious stuff deep in the forest is!
(The Earth is currently streaming Hulu.)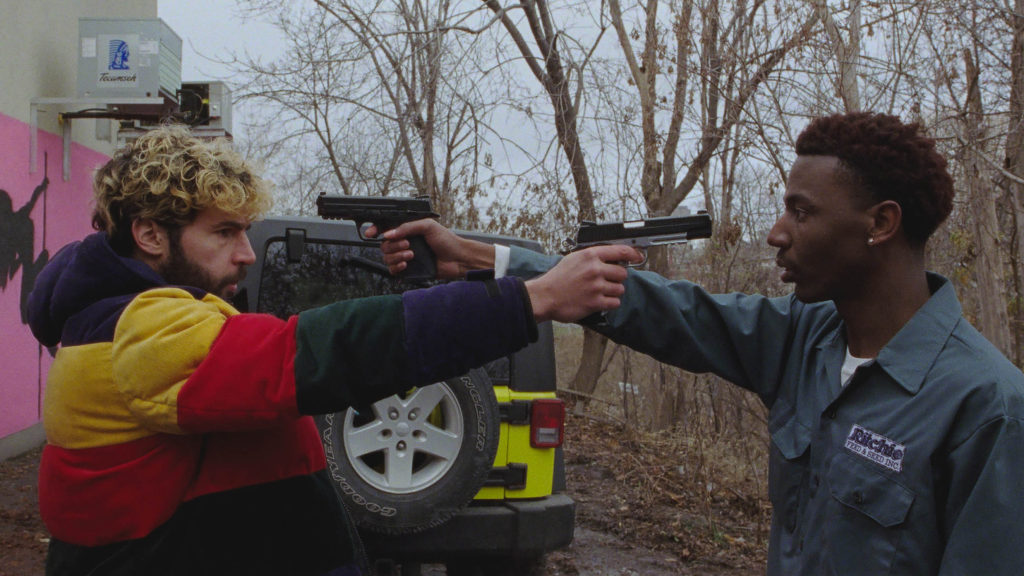 7th At three (Jerrod Carmichael)
Comedian Jerrod Carmichael's directorial debut with him and Christopher Abbott agreeing to a suicide pact is gritty, gritty, and heavy, with a solid pinch of laughter and a really nice portrayal of deep male friendship. It's not a simple or fun watch, but it's very human and ultimately beautiful.
(On the Count of Three isn't legally seen anywhere right now, but watch out. It's worth it.)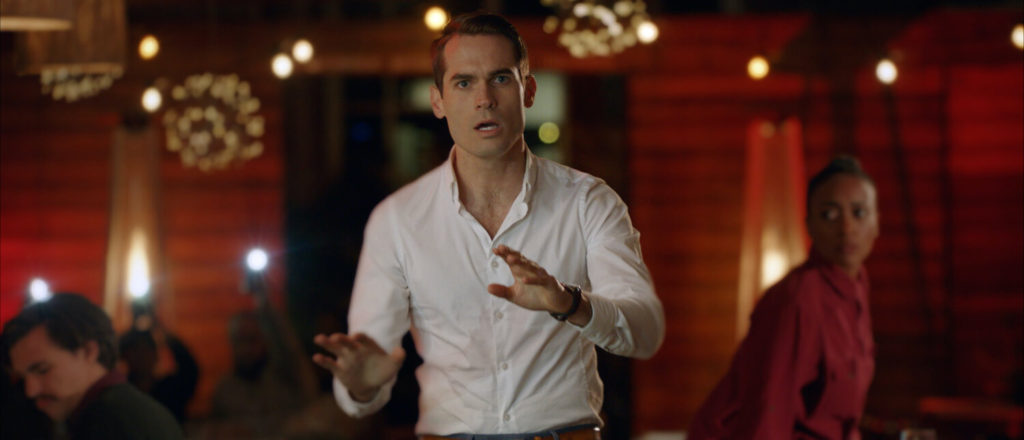 6th The beta test (Jim Cummings)
Jim Cummings came along strong. out of the gate Thunder road (my favorite movie of 2018), and it hasn't stopped swinging since then. This year's in-depth look at toxic modern manhood comes via the story of a Hollywood talent agent who is on the end of his rope trying to keep all the plates of his life going at the same time. Cummings' razor-sharp comedic instincts get sharper when they turn to the mockery of an industry he knows himself, and these shots don't miss them.
(The beta test is currently available for rent on various VOD platforms.)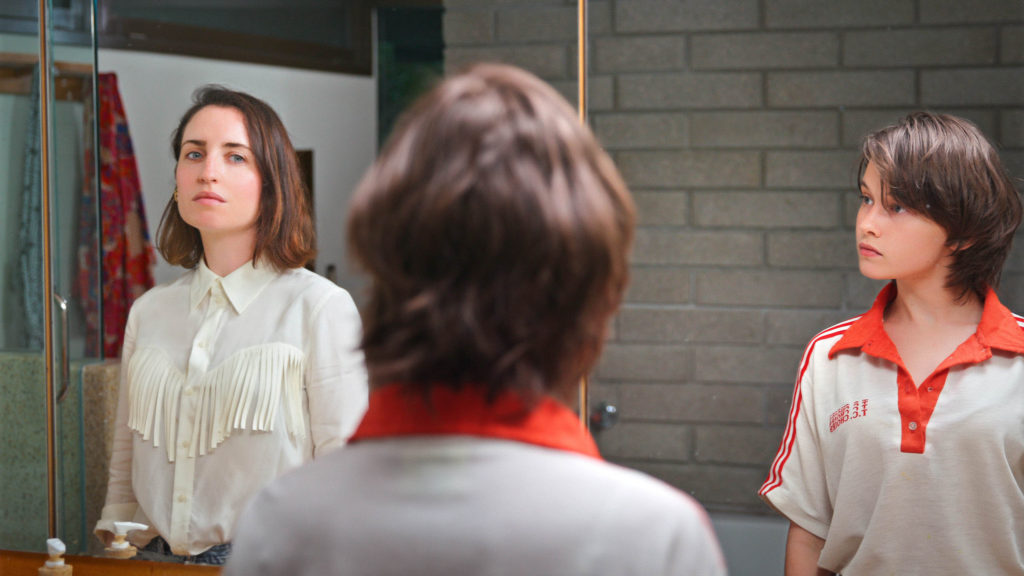 5. How it ends (Daryl Wein & Zoe Lister-Jones)
I don't know why this little pandemic film went over so well with me and apparently no other, but for me it really hit a nerve. When Zoe Lister-Jones' Liza and a metaphysical embodiment of her younger self (Cailee Spaeny) roam Los Angeles to bond open ends on the last day before the end of the world, the film blends whimsy and goofy humor – and some of my favorite comedic ones Scene outcomes of recent memories, thanks to the extremely deep bank of the top-class improvisers in the cast – with the difficulty of finally facing past traumas and regrets and processing them.
(How It Ends is currently available to stream through Epix or can be rented on various VOD platforms.)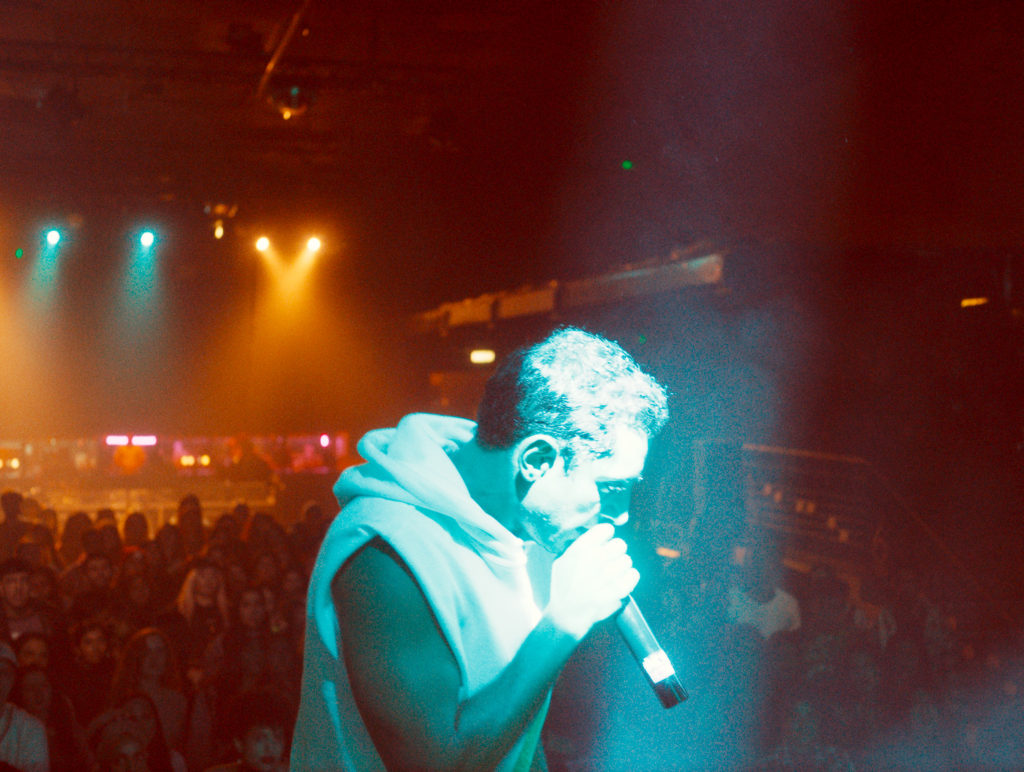 4th Mughal Mowgli (Bassam Tariq)
Riz Ahmed is a musician who derailed his life due to an illness that he initially stubbornly refuses to admit and with which he is slowly coming to terms – and I am not talk about my favorite 2020 movie, Sound of metal. Somehow he and the director Bassam Tariq managed to incorporate autobiographical story points plus Ahmed's own current rap music as well as fantastic and hyper-real elements to address issues of confusion, longing and alienation from one's own family and cultural identity as a British member of the South Asian diaspora , and it all comes together in a shape that feels completely fresh and unique.
(Mogul Mowgli is currently rentable on various VOD platforms.)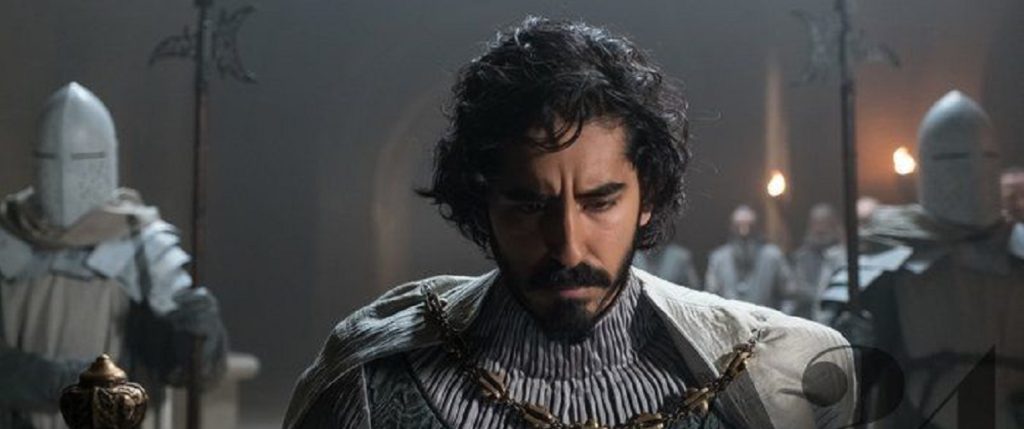 3. The Green Knight (David Lowery)
This one also shows up on three of my five SunBreak coworkers' lists, so I know I don't need to go any further, but David Lowery created a masterpiece here. Visually beautiful and luscious, curvy and surprising in structure and history, even if you know the legend of Sir Gawain (the Arthurian Legend course I took in college finally came in handy; I knew an English language degree would one day pay off !) thanks to an impressive performance by Dev Patel, and two by Alicia Vikander!
(The Green Knight is currently rentable on various VOD platforms.)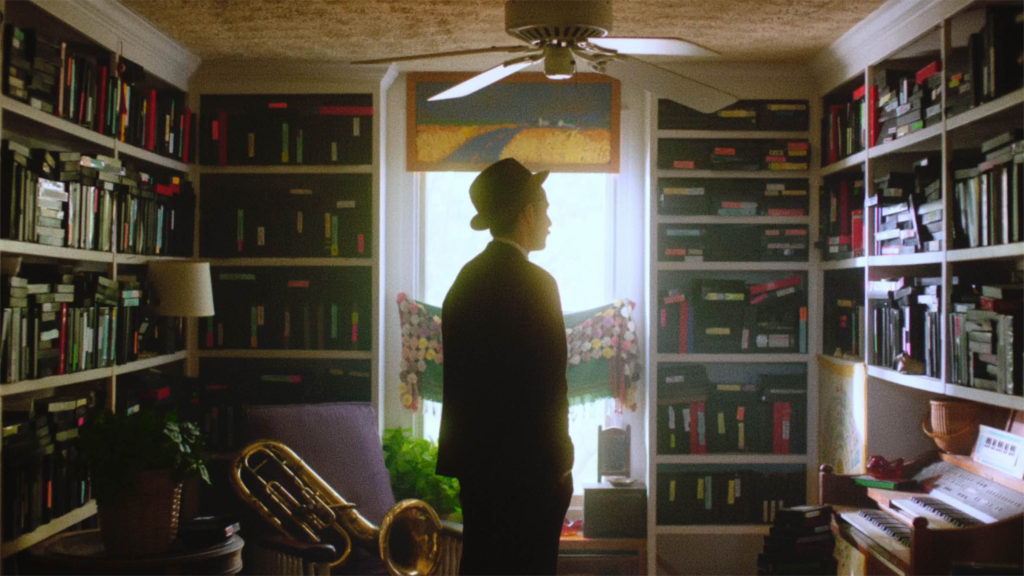 2. Strawberry villa (Kentucker Audley & Albert Birney)
By far the most imaginative production design of the year can be found in this hallucinatory, absurd, but strangely emotionally anchored and sweet thought-melter. Highly recommended for fans of Narnia-like fairy tales and trippy altered consciousnesses. I saw this movie and Live Q & As for support, at two different virtual parties in 2021, and I still don't feel like I've had enough of it.
(Strawberry Mansion is currently nowhere legally viewed, but be careful. It's worth it.)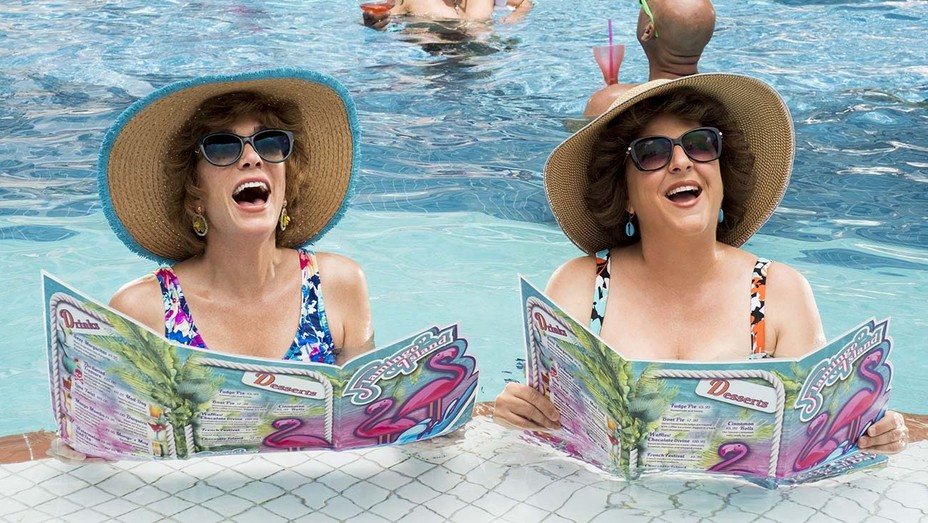 1. Barb and Star Go to Vista Del Mar (Josh Greenbaum)
By far the silliest, most absurd and downright cheerful comedy that has been on our screens for years: Director Josh Greenbaum and co-writers / stars Kristen Wiig and Annie Mumolo have given us the antidote to the all too serious blues 2021. Who would have thought Jamie Dornan had that comedic pooch-sincere straight man in him ?! Plus the best use of Harry Belafonte since Beetle juice! "Morgan Freemand"! Trisch !! This song!!! And it's just amazing how well they have managed to create characters who are so exaggeratedly silly, just joyfully ridiculous without being mean, and then somehow managed to put them into a story with real heart and care to pack, not just total nonsense. It's so much weird AND cuter than I imagined it would be. Seriously an amazing achievement. I challenge you to watch this and not giggle for joy!
(Barb and Star Go to Vista Del Mar is currently streaming on Hulu.)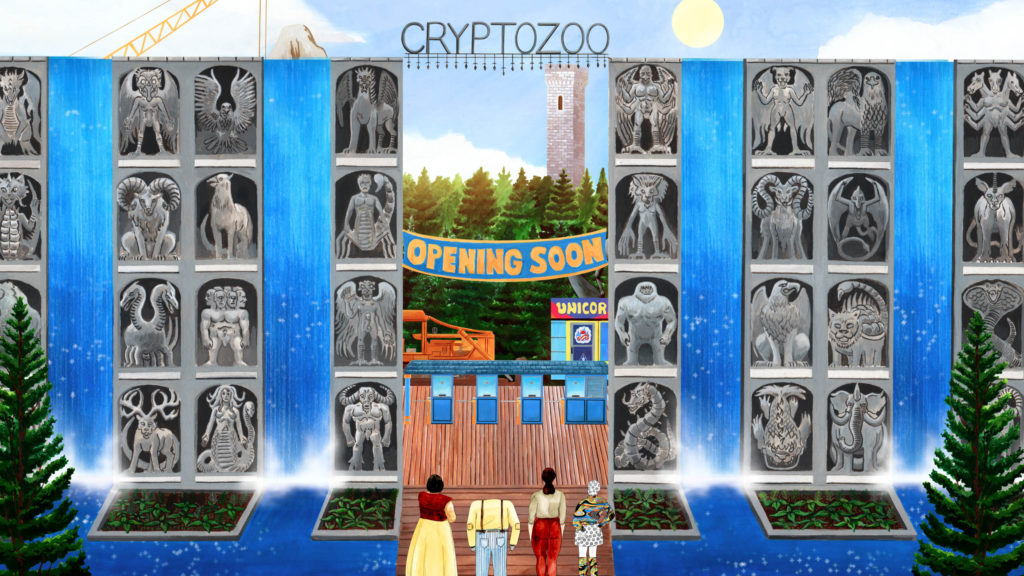 Honorable mentions and what-if:
As you can imagine, this list has many asterisks and attachments. Lots of commendable mentions first: wish I had more room to spot more of this year's gems, like Crypto zoo, This city, Wyrm, Blue Bayou, The souvenir part II, country, Belfast, Annette, The hand of God, and No one.
And then, as I mentioned earlier, I have a huge list of films that I expect you to love, but have yet to see. Right at the top of that list is right now Nightmare Alley, titanium, Drive my car, The prodigal daughter, Licorice pizza, Flee, Parallel mothers, Benedetta, The tragedy of Macbeth, pass, About endlessness, Maze of the cinema, Red missile, Days, Petite Maman, Spencer, Werewolves inside, and A hero. (I told you there are many!)
---
All of Sunbreak's year-end lists: Josh | Persecution | Chris | Tomorrow | Tony