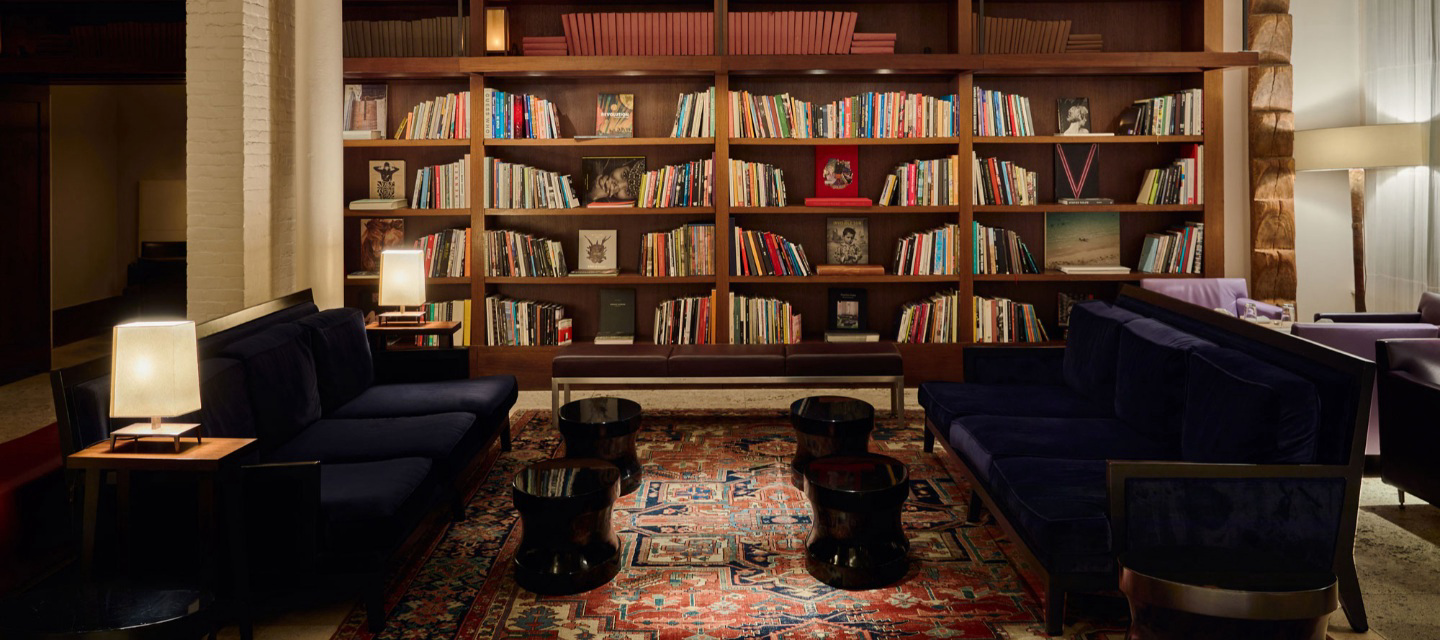 In its partnership with Dashwood Books, The Mercer brings together two New York classics
Since its inception, Dashwood Books has been New York's premier venue for art book launches and book signings, and of course a destination for bibliophiles in search of the rarest and newest finds in photography. In 2005, photographer David Strettel set out to create a unique space to offer a selection of rare titles ranging from contemporary photography to fashion and lifestyle. "I opened the doors when many independent bookstores were closing due to Amazon's dominance and came into retail with no prior experience and a bit of naivety," he says of the 33 Bond Street store, "but I felt like this was a Specialty bookstores in a city like New York still had some value, especially when the books I celebrated were often not available elsewhere and had physical characteristics that really needed to be handled to be appreciated." Since then, Dashwood has had long-standing Served customers and friends who have developed a close connection with the store.
Maintaining such close connections has led to the curation of private collections for individual clients who trust the shop and Strettel himself to create personalized reference libraries that suit their tastes down to the last detail. Strettel has worked with luxury brands like Gucci — where he created a library of over 1,500 titles at his flagship store in SoHo — and attracted attention from equally artful venues.
This year, just three blocks from its Bowery store, Dashwood Books curated its first hotel library at The Mercer, where patrons can browse stacks handpicked by Strettel himself. Located in the heart of SoHo, The Mercer is a 74-room boutique hotel built in 1890 and designed by the late French interior designer Christian Liaigre. Now, upon entering the lobby, guests are greeted by a mahogany bookshelf filled with special tomes from the neighboring independent shop.
In curating this reference library, Strettel wanted it to complement the overall feel of the hotel and for the lobby to be "a private space where one can be left alone to really engage with the books." In addition, his goal was "to complement their existing collection so that there is a wide range of reference works on the visual arts, but still contain enough surprises that even the casual browser is rewarded with inspiration," he says of the partnership.
Visitors to the Mercer Hotel can enjoy a martini from the bar and browse through Strettel's exclusive literature tips. He is sure that there is a book for every overnight guest. Titles included range from The Kibbo Kift's Relatives: Intellectual Barbarians from Annebella Pollen to Susan Meiselas Carnival Stripper – Revisited. Finally, he says, when putting together the hotel's personalized collection, he "kept the nature of their clientele in mind: artistic, with discerning tastes and in search of the extraordinary."
Sign up for the culture newsletter
Sure we can be close friends. Unfiltered access awaits you.