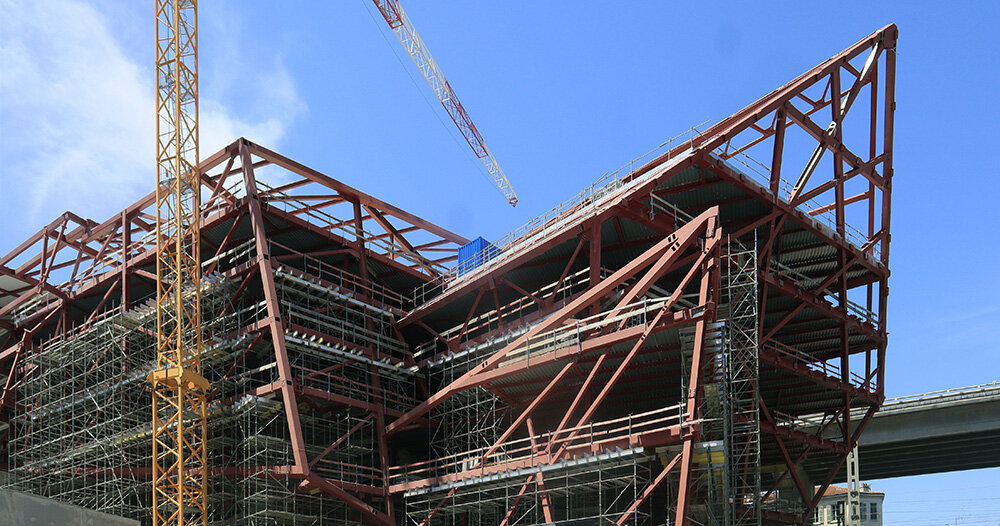 photos show the progress of studio libeskind's station in nice
Daniel Libeskind's Gare Thiers-Est takes shape in Nice
In town on the French Riviera kind, Atelier Libeskind's Gare Thiers-Est (East Thiers train station) is taking shape. Designed in collaboration with local architects Fevrier Carre Architectes and landscape architect Jean Mus, the project is part of a wider redevelopment. The master plan envisages the introduction of 18,300 square meters of high-quality commercial space with shops and restaurants as well as a hotel, a 600-seat auditorium, co-working spaces and terrace cafes. photographer Paul Clemens from ARCHI-PHOTO travels to the site to document the progress of the ambitious project.
all images © Paul Clemens | @photobyclemence (unless otherwise stated)
the crystalline design
While the Gare Thiers-Est in Nice is designed to reflect its surroundings, the architects at Studio Libeskind takes inspiration from the crystallized mineral forms of azurite. The multi-faceted structure rises nearly 40 meters (over 130 feet) into the air, obscuring the tracks.
Construction began in late 2017 and completion was originally forecast for late 2019. After a sustained setback of three years, the building's status is now taking shape to reveal its sculptural, crystalline form. Check out designboom 2017 coverage including early visualizations of the project here.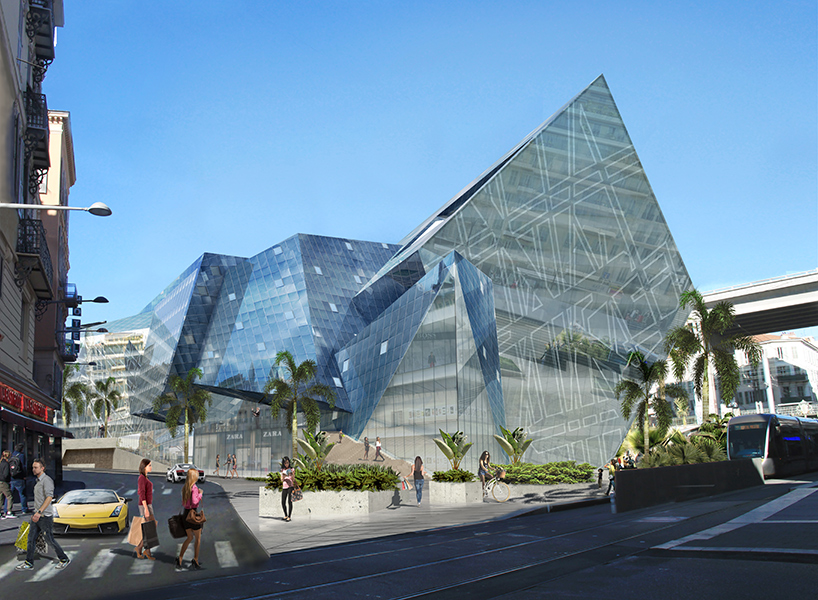 2017 Visualization of Morph
Photographer Paul Clemence writes of the building: 'This was a very inspiring construction site to photograph! The play of Libeskind's characteristic oblique geometry, its structural 'beams' and 'columns' creating dynamic diagonals running up and down, left and right, all in a playful dance with the orthogonal scaffolding grid and the tall cranes.'
When the Nice Train Station design was first unveiled, Daniel Libeskind said: 'This project represents the City of Nice's forward-thinking thinking of creating a significant architectural landmark and rejuvenating the environment near its train station in this historic city. Mhe aim was to create a building visible from all sides, which would become the connecting fabric between two sectors and reconnect the neighbourhoods. it will serve to reflect the city, the light and the landscape.'